Bio-Kinetics helped to add six of the best years of my career, which included my 6th & 7th no-hitters and my 5,000th strikeout."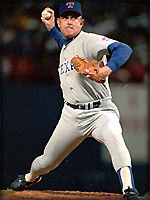 Nolan Ryan
Texas Rangers
The game of baseball is all about preparation. To be successful you have to be better prepared than your competitor. I have been lucky enough to receive an Stanford education, play for a major D1 baseball program, compete in the college world series, and play professionally for the Arizona Diamondbacks. And the Utah Baseball Academy played a major role in preparing me to compete with the most talented players in the country. They do such a great service to Utah baseball players by putting them in tournaments where they are exposed to not only elite competition, but professional and collegiate scouts as well. Without this kind of preparation and exposure, you have a much smaller chance of moving on to the next level no matter what your talent level is. They have so much knowledge and experience to share with players and their parents, don't miss out on it.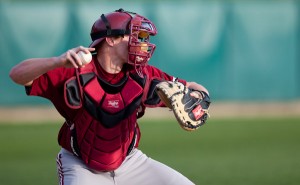 Zach Jones
As a young player going into high school, the Mountainwest Baseball Academy not only helped me to continue in developing my baseball skills and understanding of the game, but also provided me with a unique opportunity to compete at a very high level.  And, it gave me exposure to college coaches and professional scouts.  As a member of their scout team, I played in the USA Baseball Junior Olympics Championships and the Arizona Fall Classic, which gave me the right mix of practice and game reps to help move my game to the next level.  Because of this additional development and exposure, along with the Baseball Academy's connection with the top baseball showcases in the country, I was fortunate to play in the Perfect Game National Showcase and the Area Code Games.  These events helped to generate several D1 scholarship offers and gave me a unique opportunity to hear my name called in the 2010 MLB Draft.  Simply put, the Mountainwest Baseball Academy played a major role in preparing me to compete against some of the most talented players in the country during our PAC 12 Baseball Conference season.
Trey Nielsen
The expansion and growth of MountainWest Baseball in Idaho the past 4 years has proved very beneficial to a number of players across the state, but none more than Mason Smith from Meridian.  On September 14, 2012 USA Baseball announced its 36 National Team Identification Series (NTIS) selections and Mason was named as one of the eight players chosen to represent USA Baseball on the 2013 18U National Team Trials.  Being chosen at this level will bring national recognition to Mason and opportunities to advance toward the pinnacle of baseball achievement in the Major Leagues. Mason's response after receiving the news was not uncharacteristic for him.  "No way, that's cool!" were the first words he repeated after  being told by his father Tim – which interestingly was shared on a football field of all places following a high school football game.  As a side note Mason elected to play football for Rocky Mountain HS this Fall not wanting to pass-up the energy and excitement of Friday-night lights his senior season.  It's safe to say his light will shine brighter following the realization that he has a chance to play for Team USA next summer. "This is an outstanding accomplishment for Mason, said Paul Cluff, director for MountainWest Baseball Idaho.  He's the first player from Idaho to make the 18U Trials.  The bar has now been raised to a new level of Idaho's best players." Mason also participated and enjoyed outstanding success in numerous other events this past season (e.g. Perfect Game, Area Code Games, USA Baseball Championships, and Fall Classic).  The future looks very bright for this 17 year old from Meridian, Idaho who is also considered to be a legitimate high-school prospect who may be selected in the upcoming June 2013 MLB draft.  "Without Mountain West Baseball, I would not be where I am today.  It has given me the opportunity to show case my talents across the country in front of college and pro scouts."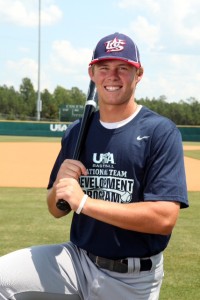 Mason Smith
I would recommend the Baseball Academy program to anyone who is serious about playing baseball at the next level. As members of the Baseball Academy for the last several years, Brady received the instruction and exposure that led to his many baseball opportunities, including the USA Baseball Championships, Perfect Game National and the Area Code Games.   Through the tremendous exposure of these events, Brady was recruited by several college and universities.
Brady committed to the University of Arizona last fall, but elected to sign a professional contract with the New York Yankees. 
If your son is serious about learning to play the game of baseball, the Baseball Academy program is the only place to be.   It is the only place in the Intermountain West with the experience and national connections to provide these opportunities.
Ben Lail parent of Brady Lail
The Baseball Academy was instrumental in making me the player I am today.  I played in the Fall Instructional League and participated in every camp the Baseball Academy put on. The instruction and knowledge they passed on helped me make it to the Major Leagues!  Because of the Academy's scout teams, I was exposed to many College and Major League scouts.  I highly recommend any player serious about wanting to pursue their dream of playing College or in the Major Leagues, be involved with what the Baseball Academy provides to every player!
Brandon Duckworth
Kansas City Royals
Kearns High School
Growing up at the Academy and playing on the scout teams were some of the best experiences I have had playing the game of baseball.  Looking back on it now, the knowledge I received from the Baseball Academy in those developmental years played a major roll in getting me where I am today.  I was a virtual unknown until I attended the Baseball Academy's Spring Training Showcase.  That's where a Huston Astro scout saw me play and then drafted me in the 6th round.  I would highly recommend that anyone who is interested playing baseball at the next level look into the programs that the Baseball Academy has to offer.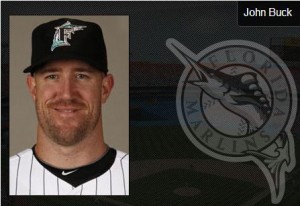 John Buck
Kansas City Royals
Taylorsville High School
"The information we've obtained from Bio-Kinetics Research and Development over the years has become the foundation to our offensive approach here at Oregon State University. Studying the swings of the best hitters in Major League Baseball through three-dimensional motion analysis has helped us better understand how the body really works, biomechanically.
The results of our three dimensional motion analysis has assisted our hitters in making the adjustments needed for success at the collegiate level and has also given them the best chance to succeed in professional baseball. The researched information, when understood and applied correctly, will help young hitters reach their full potential offensively, and eliminate assumptions and myths that sometimes run rampant in the game of baseball."
Pat Casey, Head Baseball Coach, Oregon State University
NCAA National Champions 2006, 2007 and 2018.