PEAK VELOCITY 
  Increase Throwing Velocity
 Increase Bat Speed / Bat Quickness / Bat Acceleration
To kick off this year's Peak Velocity Bio Kinetics welcomes their motion analysis clients:
Major League all-star Michael Conforto hitting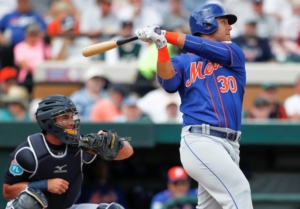 &
World Series pitcher Trevor Bauer pitching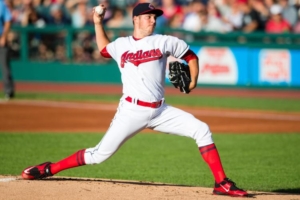 Using the only three dimensional Major League data base in existence (Taken from live Major League competition). The Bio-Kinetics Peak Velocity Program will incorporate the latest computer and video technology applied with the laws of physics, exercise physiology and bio mechanics to help each athlete reach his Peak bio-mechanical efficiency.
Whether you're trying to add a few more miles an hour to your fast ball or trying to hit a fast ball a few miles an hour faster, this is the program for you.
How it works:  Each athlete has the option to undergo a three dimensional motion analysis at the beginning of the program and then again at the end.  For 12 weeks in between, each athlete will go through a rigorous training program that includes four workouts per week.  Each workout will take approximately two hours and will include the following:
-Dynamic warm up, – biomechanical skill specific training, – functional and explosive strength workout, – flexibility training,-nutritional consulting.
The Bio-Kinetics Guarantee: If by the end of the 12 week program the athlete attended 95% of ALL training sessions, meets work ethic criteria and does not improve arm strength or bat speed by at least 3MPH, we will refund the entire program fee.  The average gain last year was 4.5 MPH (pitching) and 7.5 (Hitting) the high recorded gains were 6 MPH pitching and 11 MPH hitting.  Depending on current skill development and maturity level, larger improvements are possible.
3 MPH MAY BE THE DIFFERENCE BETWEEN BEING ON EVERY COLLEGE RECRUITING LIST IN THE COUNTRY AND NOT BEING ON ANYONE'S LIST.   THE CLOCK IS TICKING ON YOUR FUTURE, CAN YOU REALLY AFORD TO WAIT?
Program kick off dates will be announced after the World Series

Space is limited to just twelve athletes in each class and is expected to fill quickly

You must be registered for a class in order to attend the kickoff event with Michael Confoto and Trevor Bauer 
Times: Starting November 16th,  Mon, Tues, Thurs, & Fri, 3pm to 5pm, 4pm to 6pm, 5pm to 7pm or 6pm to 8pm.
Peak Velocity Program Fee:
Private lessons are $50.00 per half hour
Peak Velocity is $5.00 per half hour
Without 3D Motion Analysis                                                                       $960.00 or $90.00 a month for one year
With Pre & Post 3D Motion Analysis                                                  $1,495.00: or $135.00 a month for one year